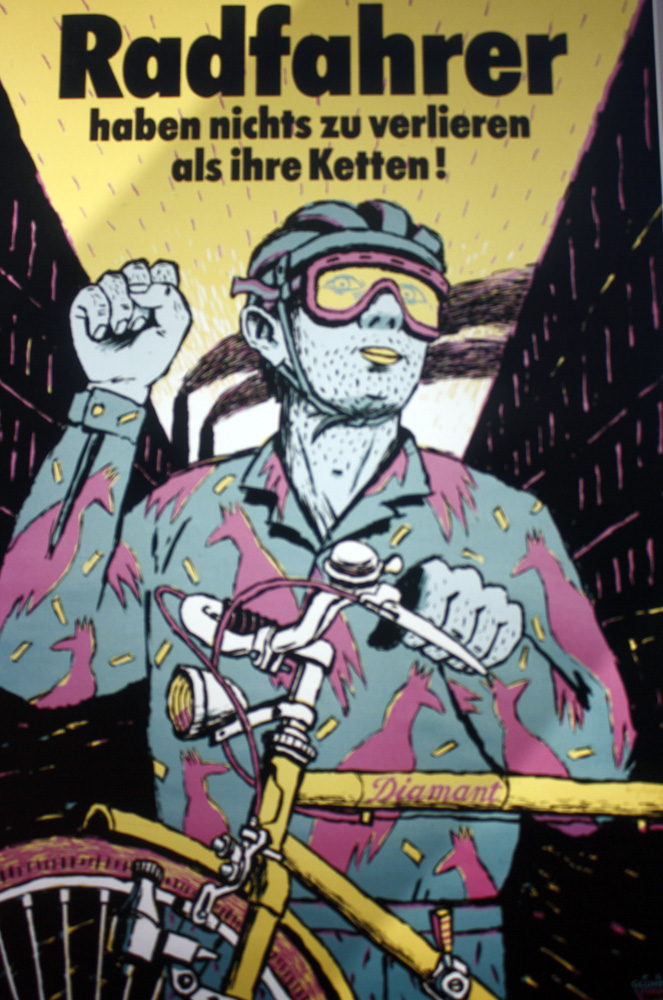 Berlin was fantastic. I had almost three weeks there, of settling into a city, that one day I hope to live in. I had company for most of it. My friend Rebecca had just moved to the city and together we explored it. There is a great atmosphere in Berlin, especially at the end of summer. Most people seem to be busy being idle, filling the streets and parks, drinking on the curbs, canal sides and any patch of grass. And friendly too, I make some friends, in small circles infront of wall remains. My days are full with cycling from district to district, exploring, from my great little apartment in Kreuzberg. Table tennis in the parks on huge concrete tables, badminton under the trees, bands play loud at mauer park, and I try to trace the history of the fascinating history of the city through walks and rides. Yes I like it here. Cheap and unpretentious, warm.
and when Caroline arrives it gets better still, and it is with some pride, I can take her to some of the places I have discovered, and go to new ones together.
Of course there is a tension, because I don't want to leave, but there are good things to come too.