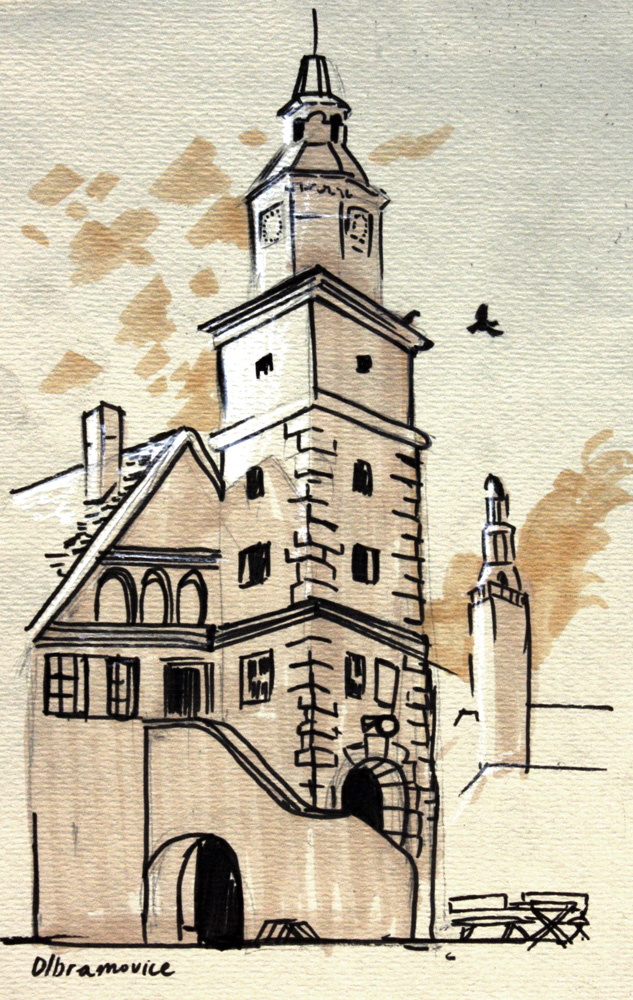 The sun rises early here. It is high and warm by the time I have packed up and am cycling at 7:30. I make great time  and am in the Czech Republic quickly.
I pick not quite ripe apricots, tart but good, I cycle away with a dozen in my front pannier, within easy reach as I ride. I take a round about route to Moravsky Krumlov, and arrive at 3:30, and 100km later.
The trip is worthwhile. The paintings, the Slavic Epic, is a dedication to the key moments in history that have defined the Slav people, that took Alphonse Mucha half his life to complete. Twenty images, so huge they are painted on ships sails, are difficult to take in. They are some of the best paintings I have seen, full of myth and legend, and are truly epic in scale. The retain the organic, flowing lines, graphic qualities of Art Nouveau for which he is famous, but is filled with atmosphere that is almost impressionsistic. No photos could ever do their subtle detail justice. They are housed in the Chateau that was his studio. I leave it happy, and inspired.
I haven't Czech Kroner for a beer, so bargain one for a few euro cents, and later, give them a drawing of the establishment in gratitude. Its a well earned drink and rest, after my  monumental ride.